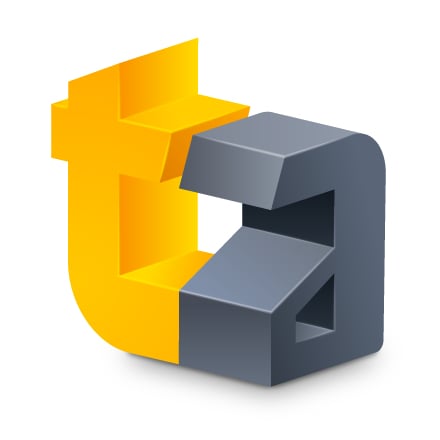 I know this is getting to be kind of last minute, but due to our always ongoing financial situation it was seriously up in the air whether or not we'd be attending GDC in San Francisco this year. It would have been the first GDC since TouchArcade's inception that we didn't make it to, which would have been incredibly depressing. Well, good news! I can confirm that TouchArcade will indeed be coming to GDC this year, and as always we want to meet up with any developers that have upcoming mobile games that they want to show off. There is, uh, one tiny difference this year: Eli is no longer with TouchArcade. That means it'll be just me by myself and ALL of GDC to try and cover. Yikes!
While I'm up to the task, this does mean we'll have an extremely limited number of meeting spots for the week and I'll be booking slots on a first come, first serve basis. If you want to set up a meeting then send an email ASAP to tips@toucharcade.com with the subject "GDC Meeting" and I'll get back to you with whatever availability I have at that time. Again, this will be first come, first serve so when I get back to you with available times try to confirm as soon as possible before the availability changes. Also I'm going to try to space meetings out enough that I'll have occasional down time, so if you're not able to book a set meeting time with me keep an eye out on both the TouchArcade Twitter account and my own personal Twitter account as I'll likely tweet out if I'm free for long enough to take some impromptu meetings.
Finally, we'll be doing our always popular TouchArcade Meetup this year too. It's not going to be a fancy sponsored event with drink tickets and all that stuff like it was last year, and instead it'll be a simple meetup that's open to everyone with no RSVPs, tickets, or invitations required. Like the old days, you know? I kind of prefer those to the more official parties anyway. So if you want to meet up and hang out with me and a bunch of game developers, then head over to the B55 Craft House & Kitchen (formerly Bin 55) which is the restaurant/bar inside the main lobby of the Marriott Marquis at 4th and Mission at around 7pm on Tuesday, March 19th until they kick us out, probably around 11pm or midnight. This is a super casual thing so feel free to show up anytime between those hours and hang out for as long or as short as you want, and feel free to bring anyone along with you.
One thing to add to this is that they remodeled the B55 last year and it's a lot more closed off than it used to be, so I'm not sure how easily a big crowd of people will be able to take over tables and gather and have drinks (and share stickers, if you have any left over). We'll make it work though, as the most important thing is hanging out with each other face to face, and where exactly we end up doing that is secondary. Maybe the tried-and-true Denny's as a backup plan? I'm just kidding. Maybe. Again, the TouchArcade Twitter account will be a good thing to keep an eye on in case we need to make any last-minute changes to the venue. This GDC is not quite as well-planned as previous years and is coming together by the seat of my pants, but in my experience sometimes that makes for the greatest adventures. I hope to see you next week at GDC!